March 2 – April 17, 2022
For over 70 years, One Great Hour of Sharing has provided Presbyterians a way to share God's love with our neighbors in need around the world. Contributions may be mailed to the church payable to "First Presbyterian Church" at P.O. Box 385, Blairstown, NJ 07825 – please specify the special offering you are supporting. Contributions may also be made electronically for PC(USA) Special Offerings; simply select "Give Now" to begin.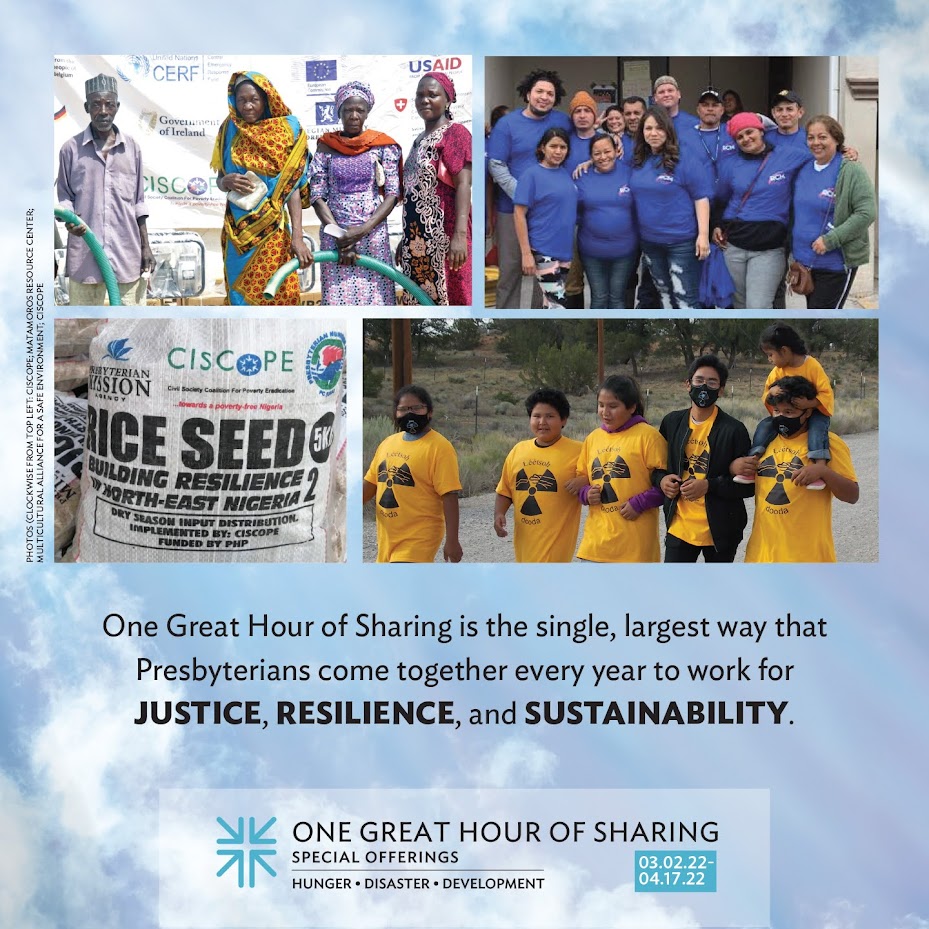 March 2 – April 17, 2022
Serve the "least of these" among us by providing relief to those affected by catastrophic events, giving sustainable food resources to the hungry, and changing the structures that perpetuate poverty, oppression, and injustice.
OFFERING DISTRIBUTION:
36% Presbyterian Hunger Program
32% Presbyterian Disaster Assistance
32% Self-Development of People
For more information on One Great Hour of Sharing, visit presbyterianmission.org/oghs.